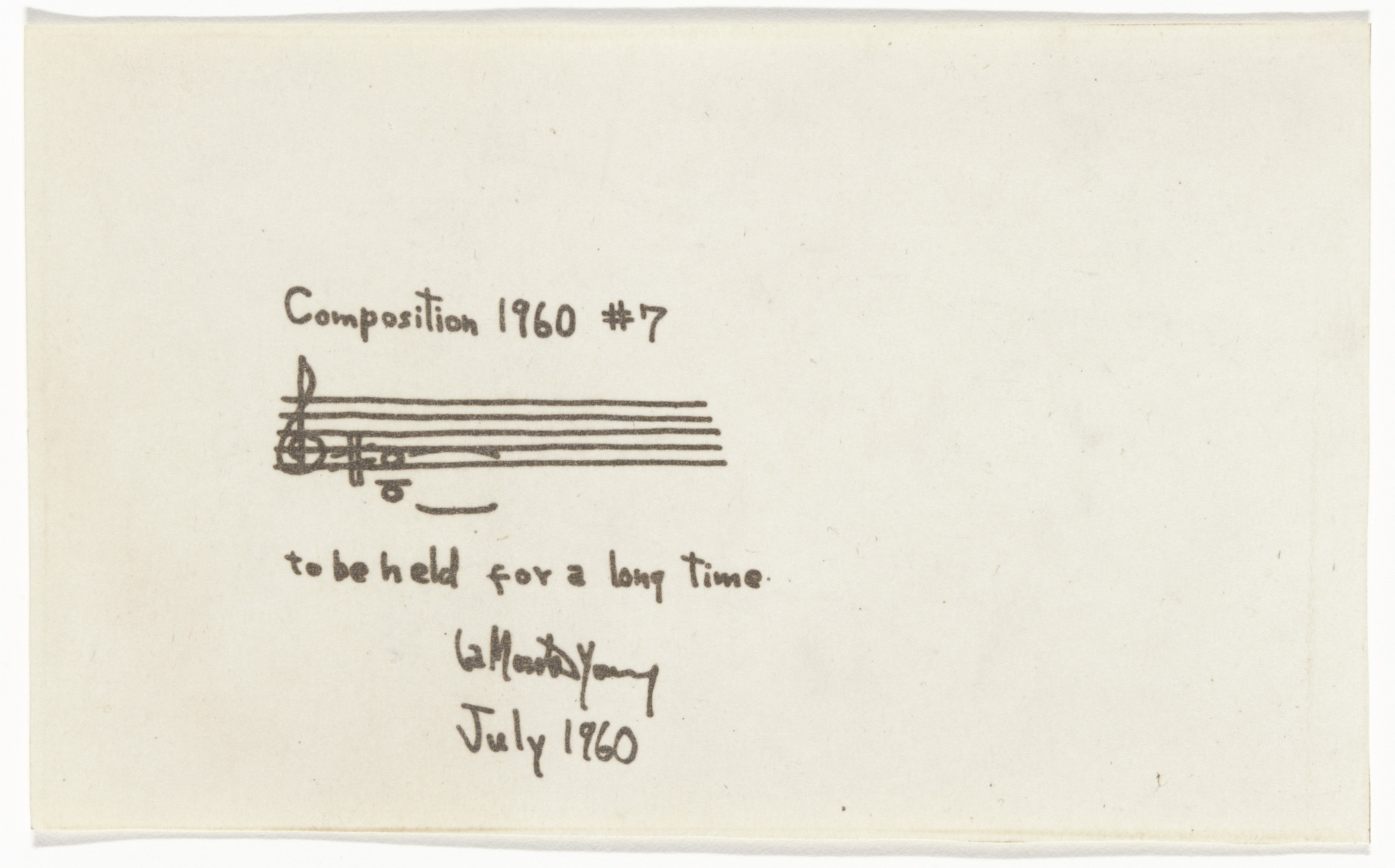 urban string »state of ['stasis]«
In seinem Buch Experimental Music. Cage and Beyond sieht der Komponist Michael Nyman den Tonkünstler La Monte Young als Vater des musikalischen Minimalism. Die Ursprünge dieser prozesshaften Musik findet er überraschenderweise im europäischen Serialismus. So erkannte Young im Spätwerk von Anton Webern nicht nur die Fortsetzung des Prinzips der "ständigen Variation", das die europäische Musikgeschichte bestimmt. Er zog außerdem Inspiration aus Elementen, die einen ganz anderen Weg wiesen: einen Zustand der Richtungslosigkeit, eine Art musikalische Stille, "die als 'STASIS' gehört werden konnte, weil dieselbe Form über die gesamte Länge des Stücks verwendet wird … die gleiche Information wird immer wieder wiederholt", so Nyman.
Young fand dieses Prinzip der "STASIS", also der Stockung, auch in Musiken außerhalb der westlichen Tradition vor – und in ganz alter Musik: "Höhepunkt und Richtungsweisung gehören zu den wichtigsten leitenden Faktoren westlichen Komponierens seit dem 13. Jahrhundert, während die Musik vor dieser Zeit, von den ältesten Gesängen über das Organum bis Guillaume de Machaut, durchaus 'STASIS' als strukturelles Konzept in der Art verwendete, wie es auch östliche musikalische Systeme taten."
Dieser Abend erforscht Vorbilder und Nachfolger:innen des Minimalismus von La Monte Young und Guillaume de Machaut bis hin zu Julia Wolfe und Lou Reed.
6.4.22 >> Bucerius Kunstforum, Hamburg
8.4.22 >> Resonanzraum, Hamburg