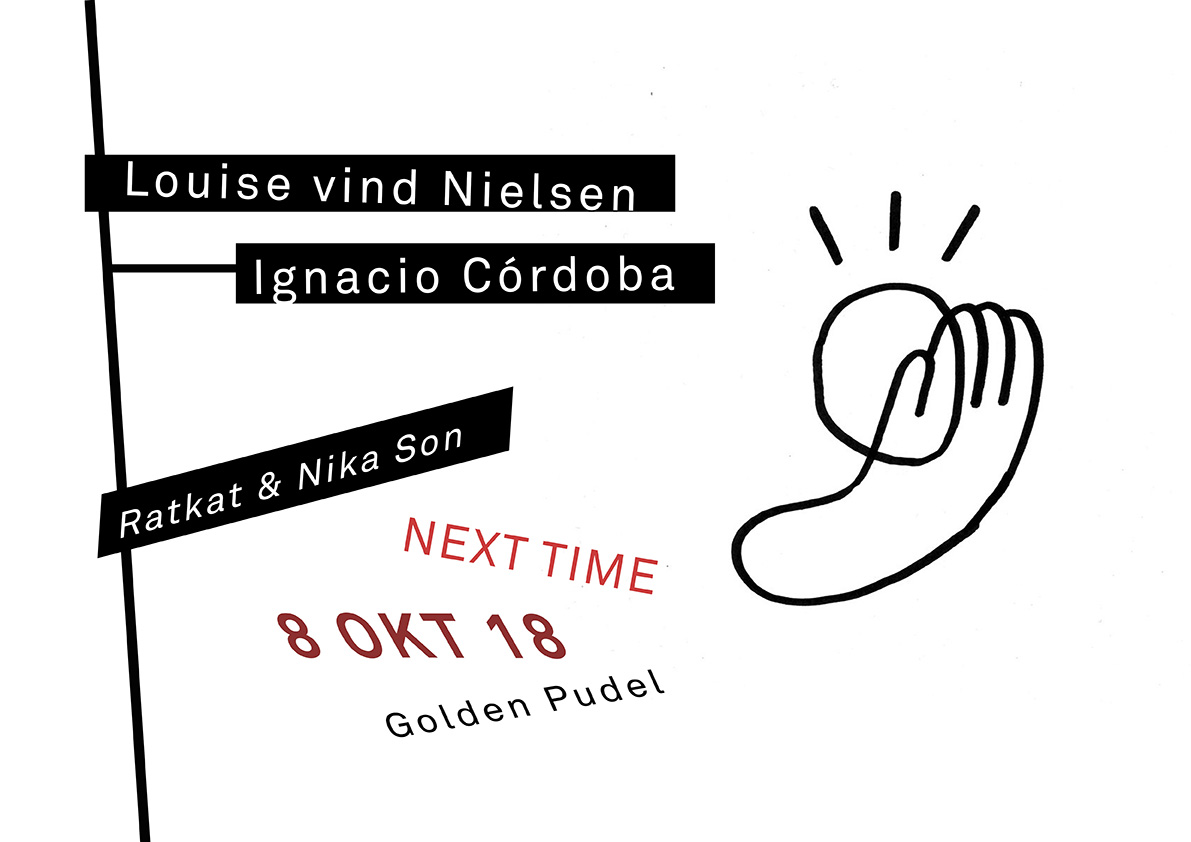 NEXT TIME
w/
Louise vind Nielsen
Ignacio Córdoba
is a Copenhagen-based musician from Madrid, whose music goes from free improvisation or the first electronic traditions ala BBC Radiophonic Workshop or Elianne Radigue, to current trends like The Caretaker, Oren Ambarchi or William Basinski.
Ignacio devotes himself to "La Caja" (The Box) – an old industrial calibration machine that plays with time like memory does: stretching, slowing and speeding sound, making it appear and disappear a bit different every time. Distant and hypnotic like a black hole, he uses it to get us to underwater sounds, bubbly atmospheres and melancholic mermaid calls through emotional and trance-inducing tunes.
The project has been active in different line-ups (from solo or duo up to quintet) since 2011, with two self-released records, cassette tapes through the labels MAGIA and Punctum, and shows all over Spain and 6 European tours through 17 countries.
is a Hamburg-based conceptual sound-, performance and visual artist from Denmark. Her body of work deals with the interrelations between human and machine in a diverse artistic practise between poetry and social engagement, using in particular performance and sound, often examining complexe themes with an obscure and humorous approach. In this way she performs as "Umuligt Instrument" where she transforms her body into a living electroacoustic instrument with help of a specially designed suit. With her recent performance format "Human Amplifier" she invites performers to acts as living speakers for her live concerts. Her Hamburg-based project "Radikal Unsichtbar – Centre for Collective Learning and Radical Listening" aims to explore a language of listening through workshops. Louise holds a degree from the Det Jyske Kunstakademi – Diplom (MFA) from 2013 has studied at Hochschule fur Bildende Kunste Hamburg.
djs/
Ratkat & Nika Son
Mit Unterstützung des VAMH ! ♥