5 APR 18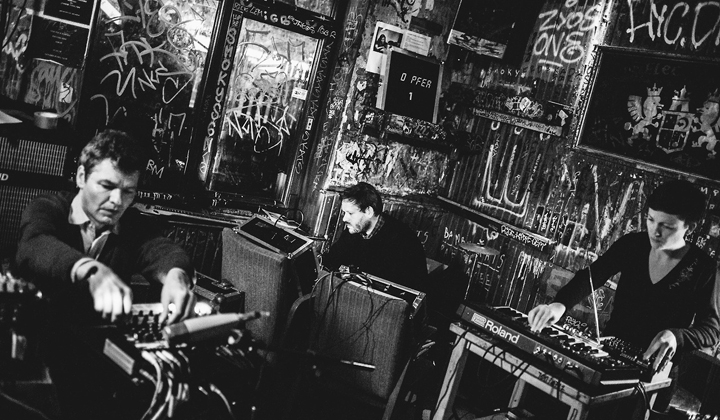 A Tribute To Tony Conrad:Stephen O'Malley [Sunn O)))] / PNIN:
Konzert + Filmscreening: "Completely in the Present"
Der 2016 verstorbene Tony Conrad gilt als Pionier im Bereich Minimal- und Dronemusik und hat auch im Experimentalfilmbereich deutliche Spuren hinterlassen. Gemeinsam mit La Monte Young, John Hassel und John Cale (den er auf die Idee des Bandnamen Velvet Underground brachte) und weiteren Musikern war er in den 1960er Jahren Teil des neo-dadaistischen Theatre Of Eternal Music. 1973 nahm er mit der deutschen Krautrock Band Faust das wegweisende Album »Outside the Dream Syndicate« auf. Seine Arbeiten im Bereich Video- und Performancekunst wurden in Museen wie dem MoMA, dem Whitney Museum oder der Documenta in Kassel gezeigt.
Um das musikalische Erbe Tony Conrads wach zu halten, spielen Stephen O'Malley, Mitglied der legendären Drone Band Sunn O))), und die sich aus dem Umfeld des Golden Pudel Clubs gegründete Gruppe PNIN, bestehend aus Joachim Schütz, Nika Son und Phillip Sollmann, ein Tribute-Konzert.
Vorher wird im Alabama Kino Tyler Hubbys sehenswerten Film über Tony Conrad »Completely in the Present« gezeigt.