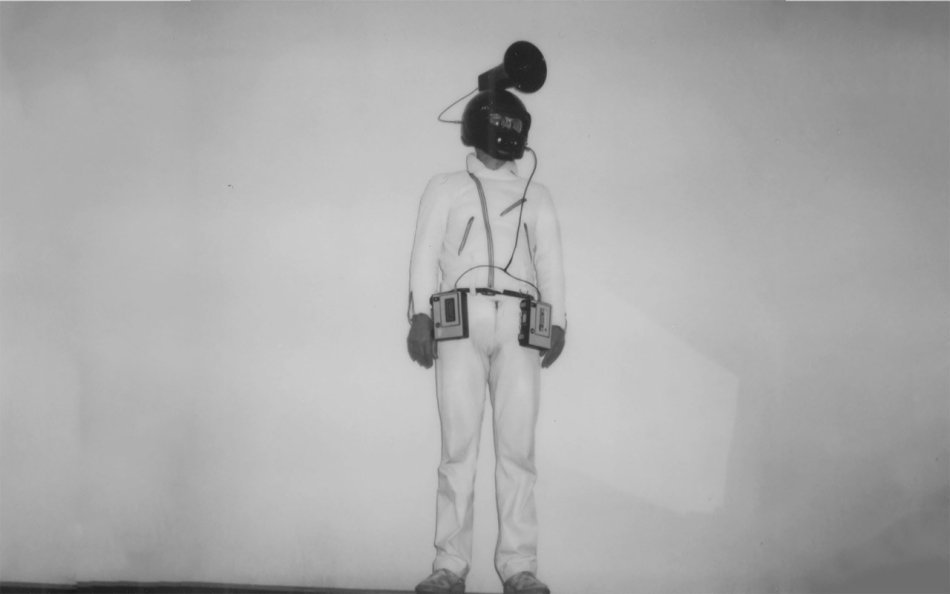 Exhibition CONRAD SCHNITZLER
Kunsthalle Düsseldorf
Manchmal artet es in Musik aus
The aim of the project Conrad Schnitzler: "Sometimes it gets out of hand and turns into music", which includes an exhibition and a festival program, is to reassess the extensive work of Conrad Schnitzler (*1937 in Düsseldorf, †2011 in Berlin).
In the exhibition, the audiovisual works of the sculptor, musician, composer, as well as video, performance, and conceptual artist will be brought together and made tangible. The festival program invites Schnitzler's contemporaries and successors to intervene in spaces at the Kunsthalle Düsseldorf and to contextualize and reflect on his work through discussions, installations, performances, screenings, and concerts.
To this day, Schnitzler is revered around the world as a pioneer of electronic music, even though he did not seek to make music himself and strictly rejected the commercial sale of his works. A lively international network developed around him, which propagated and realized the free circulation, reproduction, and performance of his audio and visual works. Schnitzler's artistic legacy will now be institutionally recognized for the first time together with the artistic community around him.
Participating artists: Conrad Schnitzler, Noemi Büchi, Cengiz Mengüç, Ken Montgomery, Ulrike Rosenbach, Wolfgang Seidel, Nika Son, Tolouse Low Trax, Keiko Yamamoto, and many others
The exhibition is curated by Stefan Schneider (artist, musician) and Linnea Semmerling (Inter Media Art Institute) with Gregor Jansen and Alicia Holthausen (both Kunsthalle Düsseldorf).
12th August
concerts by
Tolouse Low Trax
Nika Son
Noemi Büchi