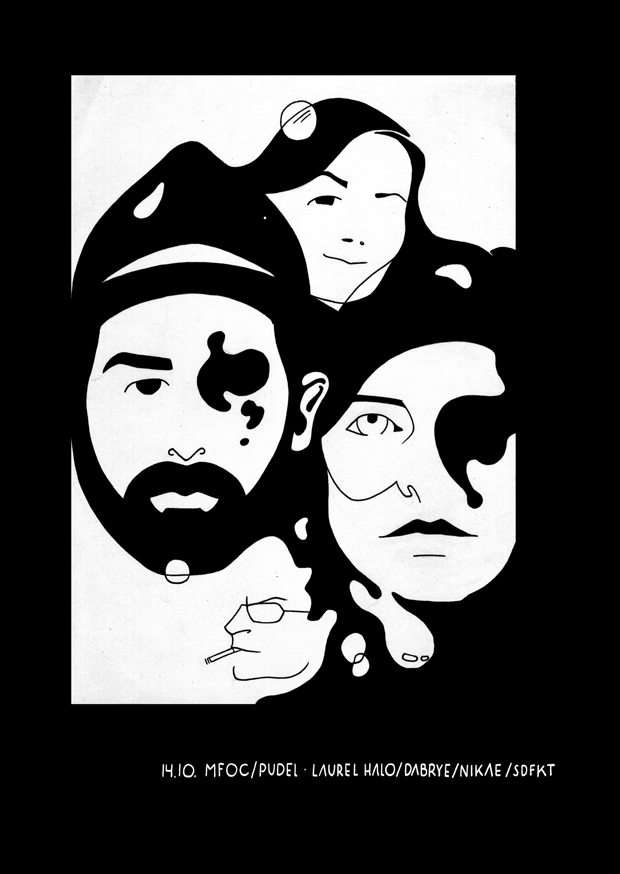 SUN, 14 OCT 12 – 21h – AT GOLDEN PUDEL CLUB, Hamburg
MFOC
Live: Laurel Halo (Hyperdub/ US)
DJ: Dabrye (Ghostly/ US)
Support: Nikae & Superdefekt (MFOC/Golden Pudel)
"Laurel Halo is a recording artist from Ann Arbor, Michigan.
She has previously released on Hippos In Tanks and released her debut album, Quarantine, on Hyperdub Records to critical acclaim in 2012. Taking influence from the techno music of her Midwest roots, Halo has developed a unique take on electronic music – meant for transit, body listening and loud soundsystems."
Dabrye (an alias of Ann Arbor's Tadd Mullinix) is best known for creating head-nodding beats with saw-tooth bass lines and a keen eye to forward-thinking production. With support from both the hip-hop underground and the electronic music press, he has earned a place in URB's Next 100 and XLR8R's Top 100 albums, among other accolades.
2006's Two/Three LP steps up the beatmaking ingenuity and spotlights Mullinix's favorite underground MCs, including Doom, J Dilla, Vast Aire, and Wildchild to create a major statement for the new Hip-Hop sound of Detroit.