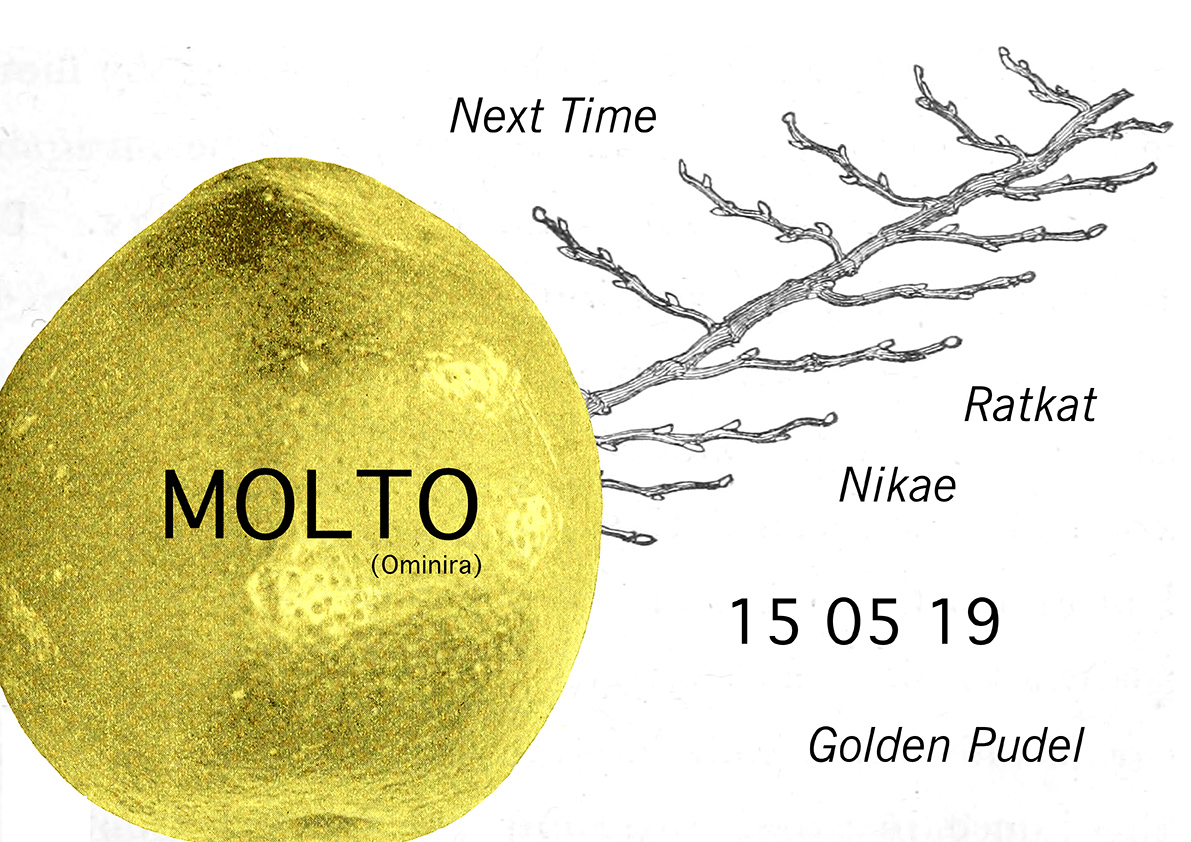 NEXT TIME
w/
MOLTO (Ominira/Mix Mup) – live
Molto is the electro-acoustic improv project of Lorenz Lindner aka Mix Mup, known for his productions on UK labels The Trilogy Tapes and Hinge Finger.
Molto builds abstract and subtle compositions and grooves from percussive instruments with minimal electronic touches. Like the sculptural work of Lorenz Lindner the music of Molto focuses on the beauty of the casual. His music is highly reduced, yet his adept play with dynamics/pauses/silent sections sweeps the audience away to a distant island, letting them sink into a sandbank of sound.
Lorenz Lindner's first recordings as Molto were made for the radio. These commissioned pieces lead to the idea to produce highly atmospheric music one can most appropriately describe as library music. Molto focuses on sound aesthetics, abstract rhythms and narrative improvisations.
In 2017 Lindner started performing Molto live onstage which took the project to a new level. When Molto is improvising with custom built percussion, found objects, and mini synths the performance takes on the character of a sound installation.
In 2016 the LP "Versatile International Service" was released on Kassem Mosse's Ominira label with 18 miniatures ranging from 1 to 10 minutes.
djs/
Ratkat & Nikae