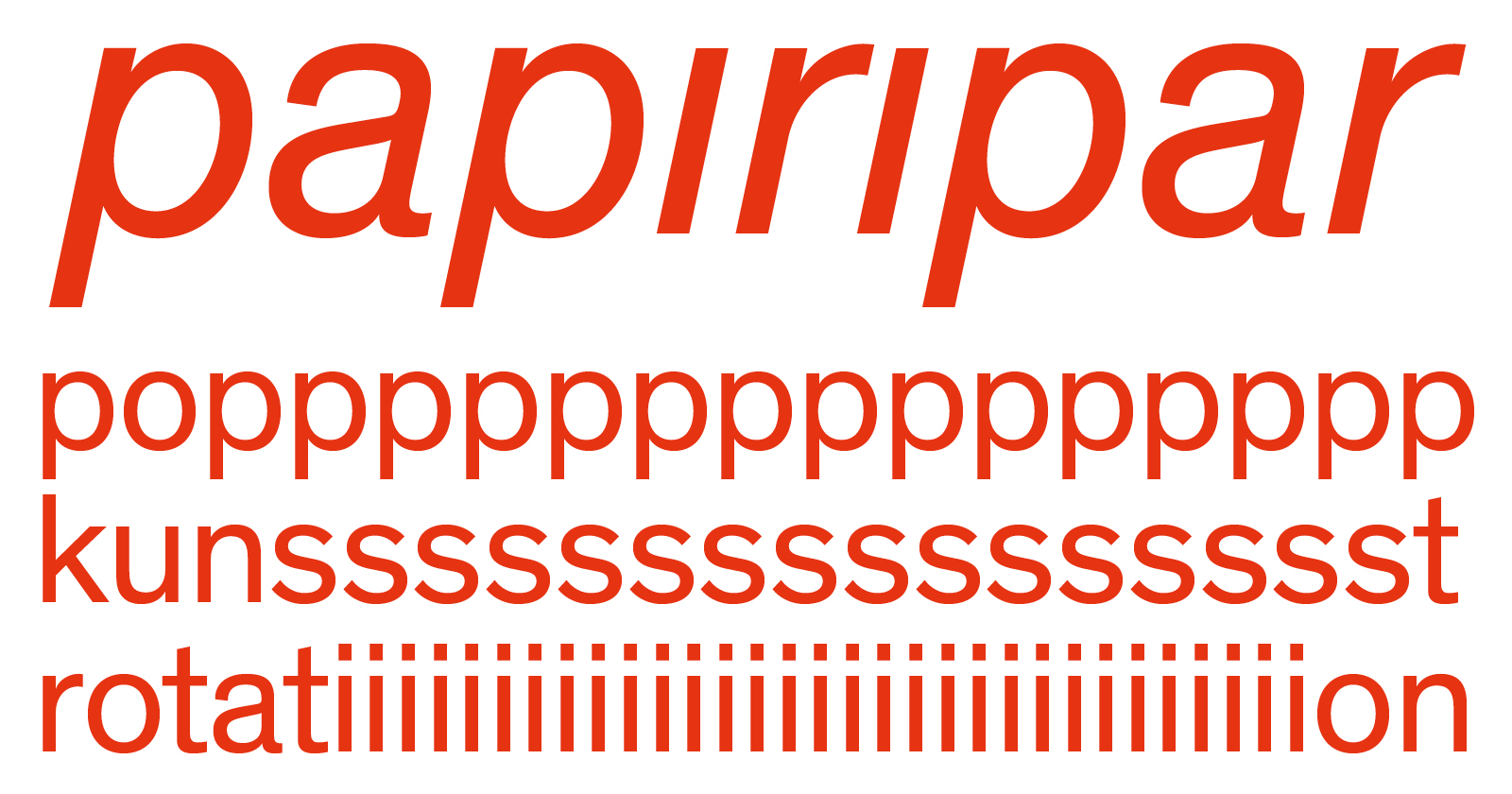 papiripar
festival for pop | art | rotation
17th-20th October
Künstlerhäuser Westwerk and Wendenstrasse, Hamburg
papiripar
is a quasi-palindromic propeller that diffuses the boundaries between
image, sound and word. Boundaries become blurred and complex patterns
evolve. The symmetry stumbles over its own mirror axis.
papiripar will take place for the first time in October of 2018.
The festival is dedicated to conceptual and progressive approaches
to pop music and its intersection with art, film and performance.
//
Live:
Deux Boules Vanille
Jan Jelinek + Lucrecia Dalt: A Tribute to Ursula Bogner
Manu Louis
Sven-Åke Johansson
The Modern Institute
Toresch
/
Exhibition:
Das Qualleninstitut
Pinkie Bowtie
/
DJ:
Nika Son
Nina
Phuong-Dan
Tolouse Low Trax
/
Film:
Blue For A Moment
//
Among disparate spheres, intersections will be exposed and
interdisciplinary influences will be illuminated, following the motto:
More art in music, more music in art! This axiom of Düsseldorf's
ATA TAK label defined the German underground scene in the late 1970s.
Overlapping of music and art was apparent in actions and participants
from multiple disciplines; musicians let themselves be inspired by art's
conceptual methods, artists made music, released fanzines and ran
record labels, concerts assumed the character of performance art and
had a strong visual component.