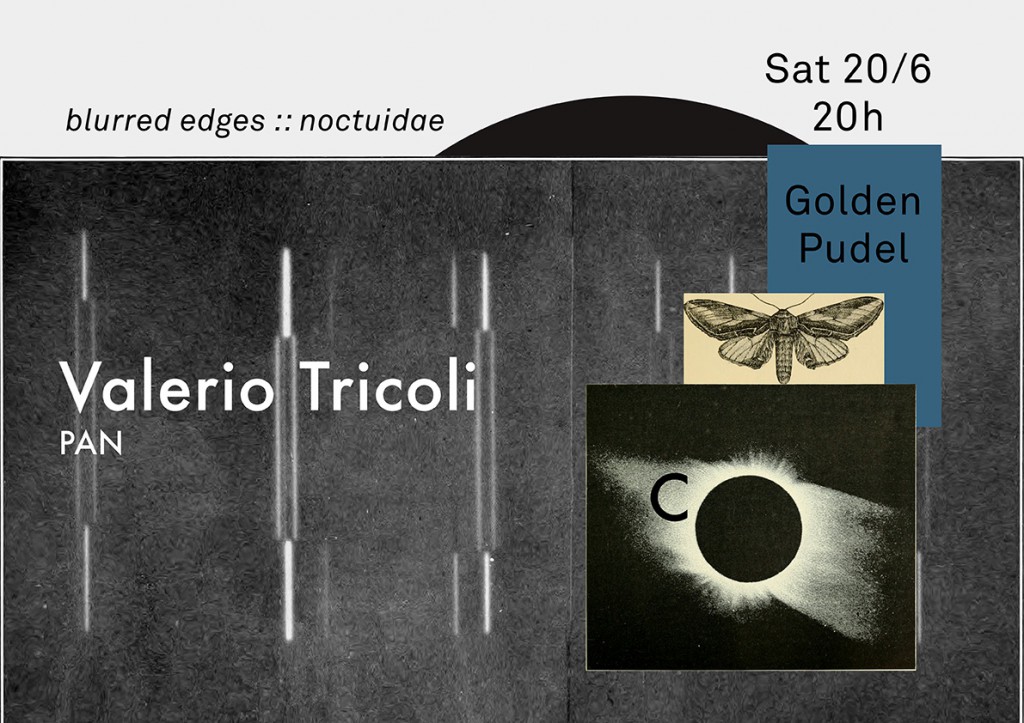 Noctuidae's blurred edges
Valerio Tricoli (Palermo, Italy, 1977) is a composer and performer of electro-acoustic music.
Since the mid '00 his main instruments for live presentations is the Revox B77 reel-to-reel tape recorder, used as a completely analogue / ergonomic device for live sampling and real-time transformation / editing / mixing of pre-recorded (field or studio recordings) and made-on-the-spot sound sources, small acoustic and electronic instruments, objects and the amplified sound of the room itself in which the concert takes place. His electro-acoustic studio compositions are aligned to the tradition of Musique concrète and explore themes of the internal – represented both by the psychological and the physical – and of the occult, which together with the large use of spoken text makes them often deeply existential works, self-investigations of the psychological, emotional and irrational horror within.
C: a sound in space performance
(The moth, in effect, was … 'invented' by the bat)
Dj: Nikae (Noctuidae/Golden Pudel)