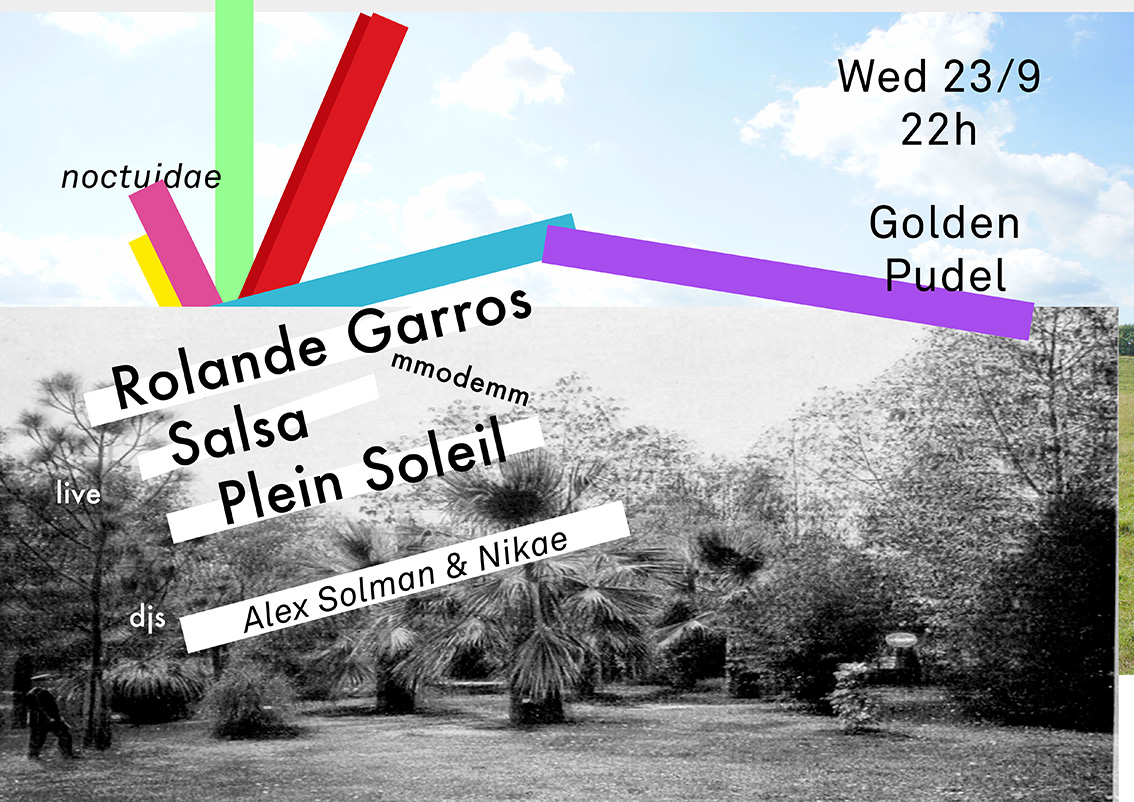 noctuidae
live/
Rolande Garros (GER/ MMODEMM)
If the world would be a different one and tennis a cosmoproletarian form of sport, this would be the music playing in the clubhouse, after the match.
Zink Tonsur, one half of the Frankfurt based performance-duo Les Trucs and his gadgetry perform sonic experiments somewhere between prog-, library-, electronic dance music and the french open.
Salsa (FR/ MMODEMM)
Salsa is the new project of Loup Gangloff & Frederic Mancini collaboration (synths and drums duet Deux Boules Vanille). Two DIY analog synthesizers and a drum machine to mess around acid house, gamelan or drunken indian ragas. Salsa, the magical alliance between sauce and dance.
Plein soleil (FR)
djs/
Alex Solman (MFOC)
Golden Pudel