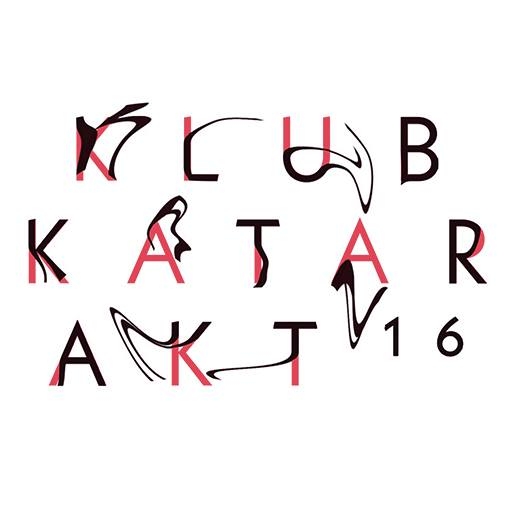 KLUB KATARAKT FESTIVAL 2021 – 27th May
Due to the corona pandemic Klub Katarakt Festival #16 will take place without live-audience and with reduced line-up
Digital-stream via KAMPNAGEL
19:00
Matthias Kaul in memoriam
Ensemble L'art pour l'art & Frauke Aulbert
The centerpiece of the evening is a memorial concert for Matthias Kaul. The percussionist and composer passed away on July 1, 2020. klubkatarakt presented Kaul in the 2014 edition as a guest composer with his music theater piece Relax. In past editions, he often appeared as a performer and was also collegially linked to the festival, among other things by lending instruments.
To commemorate this notable musician and exceptional human being, klubkatarakt dedicates a portrait concert, conceived by flutist Astrid Schmeling. The program includes five very different compositions by Kaul, ranging from solo to ensemble pieces. Performers are the musicians of the ensemble L'art pour l'art, which was co-founded by Kaul himself, and the vocal artist and singer Frauke Aulbert.
20:30
Nika Son
Nika Son is a musician, artist, film composer, dj and curator, based in Hamburg. In her work, sounds and noises of different origins are translated into an unusual musical language, as if watching the audible. She elaborates her compositions from modified and fragmented field recordings, interwoven with analog synth surfaces, broken rhythms, scattered vocal scraps and filtered tapeloops.
For Klub Katarakt Nika Son will perform fragments from her album "To Eeyore" (2020) mixed with new material. Next to her live-set she will show a video work especially created for this performance. It's a collage playing with shade, darkness and light, interrupted by visual thoughts and memories that appeared and disappeared while commuting from her home flat in St. Pauli to her studio at Veddel in Hamburg.
22:00
Huthwelker & Hoffmann
René Huthwelker and Carl-John Hoffmann will perform an audiovisual concert. In his solo performances, Huthwelker uses analog-synthetic feedback loops to create a form of repetitive minimalism, which gradually consolidates itself into pulsating structures. Video artist Hoffmann adds another aesthetic dimension to Huthwelker's sound layer through his live visuals. Both artists are members in the polymedial artist collective Niedervolthoudini from Hamburg.