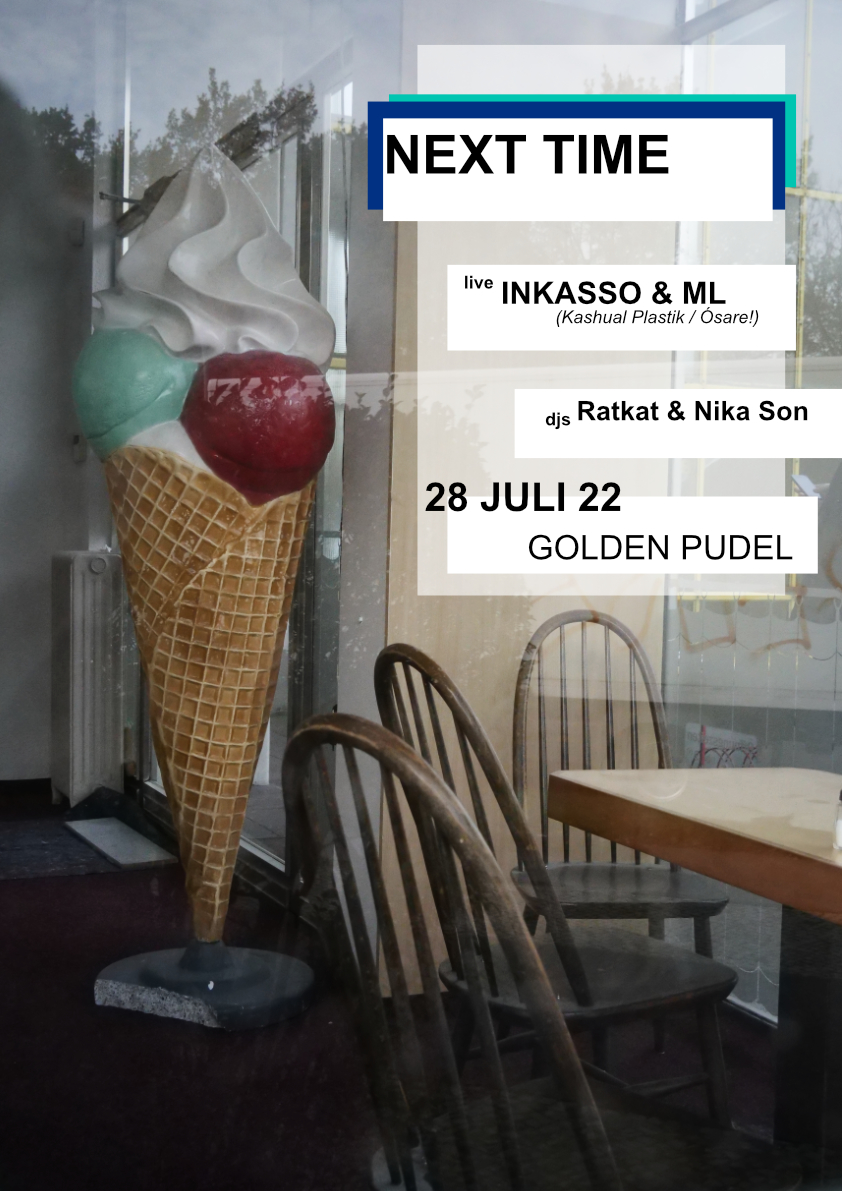 NEXT TIME
djs: Ratkat & Nika Son
Inkasso (Ósare! / Kashual Plastik)
Turbulent synths ooze and oscillate, roaming like searchlight beacons across darkened shores. The experimental and idiosyncratic sound of duo Inkasso explores the feeling of being cast adrift in disorientating, mechanical worlds. In the studio, the pair jam with drills, string instruments, field recordings and everyday objects to create a hypnotic cacophony. Hear the penny drop on 'Asso,' chains rattle on 'Träume aus Draht;' the junglist murk of 'Tag der Imker,' and the sharp, crystalline beat of 'Punkervirtel.' Inkasso invites you to get lost in the uncanny spaces between dub, drone and techno; static introspection and the primal desire to dance.
ML (Kashual Plastik)
Everything makes me dream…
Id comes to life achromatic, briefly thoroughly illuminated by light. Instantly colors leak from above and slowly darkness covers the spreadsheet with all that many allegorical, symbolic, mystic shades. Noble, good, useful, mean, unnecessary, common, and beautiful. Mélancolies du voyage, floating in an ocean of mixed ratios.
Golden Pudel