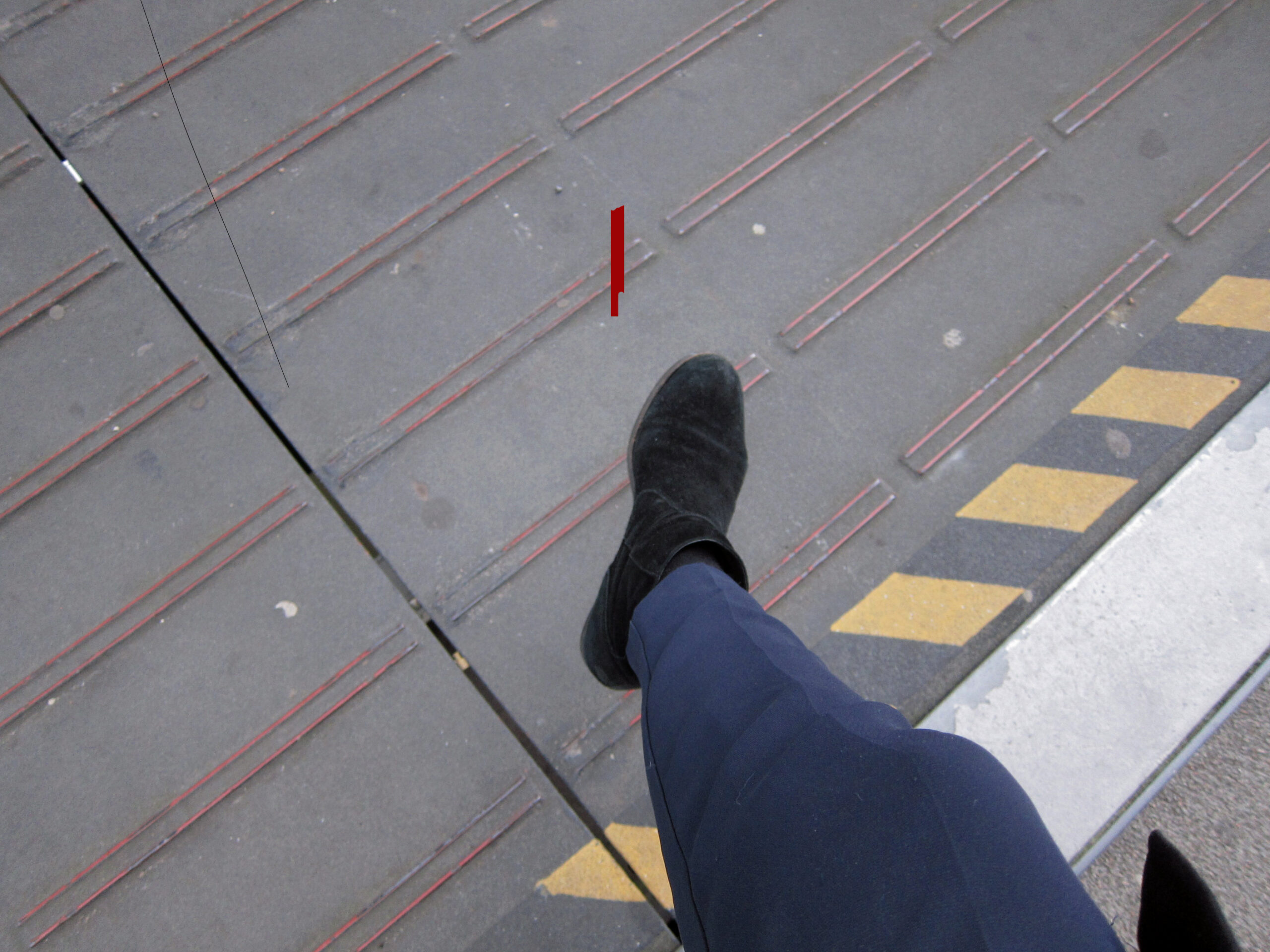 a commissioned work for RADIOPHRENIA GLASGOW
I NO YOU
a piece of walk
30″18 min
wander in square waves | from my thought i'm at my shoes and from my step i'm on the ground, the surface of matter | asphalt | a moving bicycle chain spinning sound into my right ear | my notions roam again | i deliberately step aside | gras | a crumpled piece of foil | it resonates | bits of voices carrying information | i know that street | do i? | it used to sound different | treading on some pebble stones, chrunching them |  the underground is empty | sleeping not sleeping | aiming for a rhythm | getting lost | not marching but walking along lines | more lines | trying to avoid them | throbbing | noises appear loader this year | a puddle's echo | my feet shuffle | imagining quadrat II without a middle | is it a rumble or a murmur behind that pole | trying to unlearn what i hear and see | wind purrs | a crow just shat on me | i remember | traipse is a word i didn't know | meander
"…thinking is generally thought of as doing nothing in a production-oriented culture, and doing nothing is hard to do. It's best done by disguising it as doing something, and the something closest to doing nothing is walking." [Rebecca Solnit in Wanderlust]
It will be broadcasted on
Tuesday, 17th November, 12pm – 12.30pm
Wednesday, 18th November, 3pm – 3.30pm
(GMT +00:00)
RADIOPHRENIA is a temporary art radio station – a two-week exploration into current trends in sound and transmission arts.
24 HOURS A DAY: 9th – 22nd November, 2020
The broadcast schedule includes a series of 20 newly commissioned radio works, live shows and pre-recorded features.
As in previous years the majority of the programme is made up from selections submitted to an international open call for sound art and radio works.