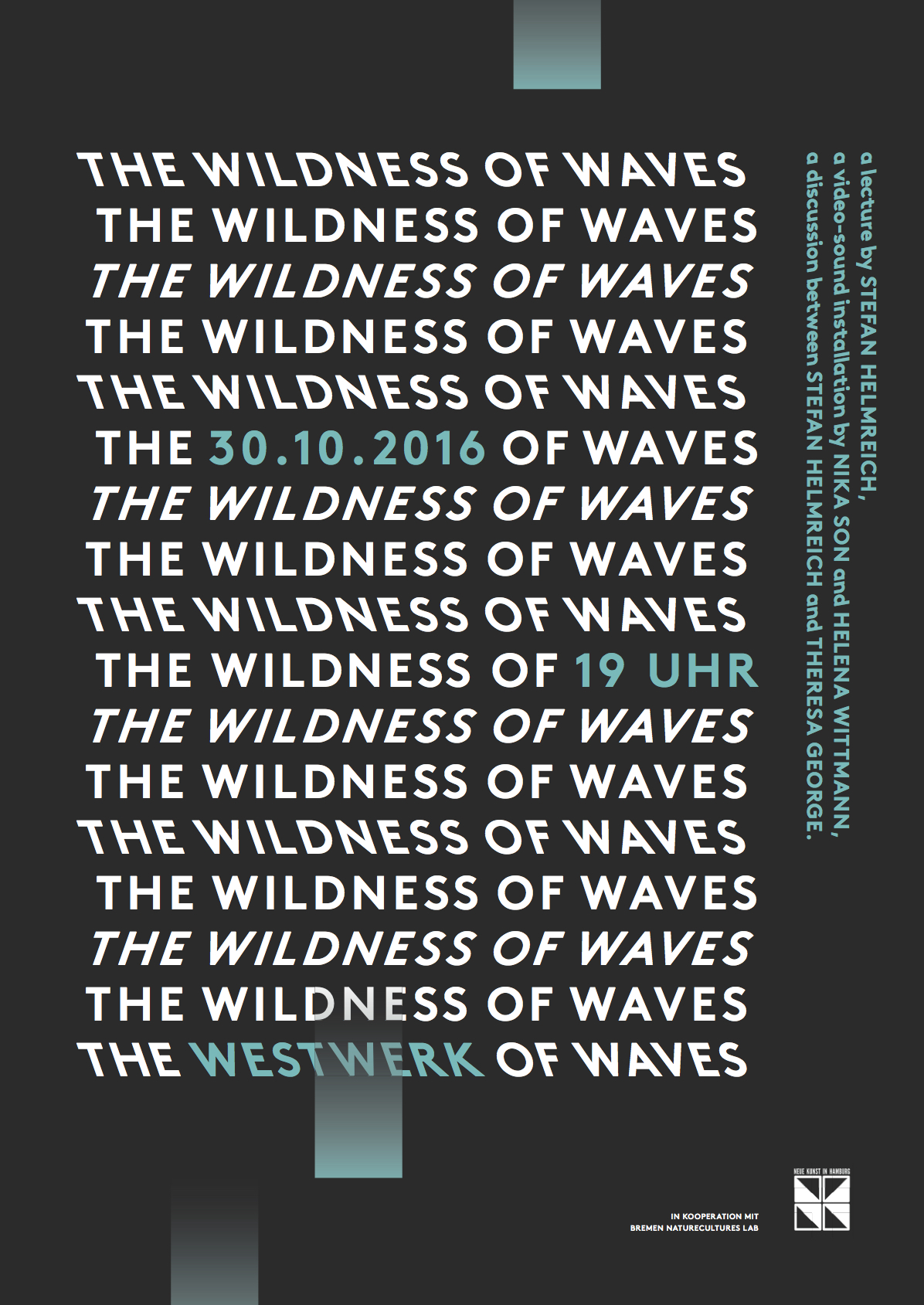 THE WILDNESS OF WAVES
30 October 2016, 19 h
Stefan Helmreich will give a lecture on the scientific domestication of waves and their (wild) mythological background. It's role will have to be examined.
Following his thoughts, Nika Son and Helena Wittmann will present a video-sound-installation: Ocean waves are sound waves are light waves.
Finally, Theresa George and Stefan Helmreich will talk about questions and memories that emerge between rhythm, space and language.
STEFAN HELMREICH is Elting E. Morison Professor of Anthropology at the Massachusetts Institute of Technology (USA). His research examines the works and lives of biologists thinking through the limits of 'life' as a category of analysis. He has written two ethnographies on the topic: "Silicon Second Nature: Culturing Artificial Life in a Digital World (1998)" is about computer modeling in the life sciences and looks at the social and simulated worlds of Artificial Life. In "Alien Ocean: Anthropological Voyages in Microbial Seas (2009)" we can follow him to the deep sea and microscopic worlds of marine biologists. Currently he is working on wave science, in domains ranging from oceanography to cosmology to medicine to acoustics to social theory.
Westwerk, Admiralitätsstr. 74, Hamburg