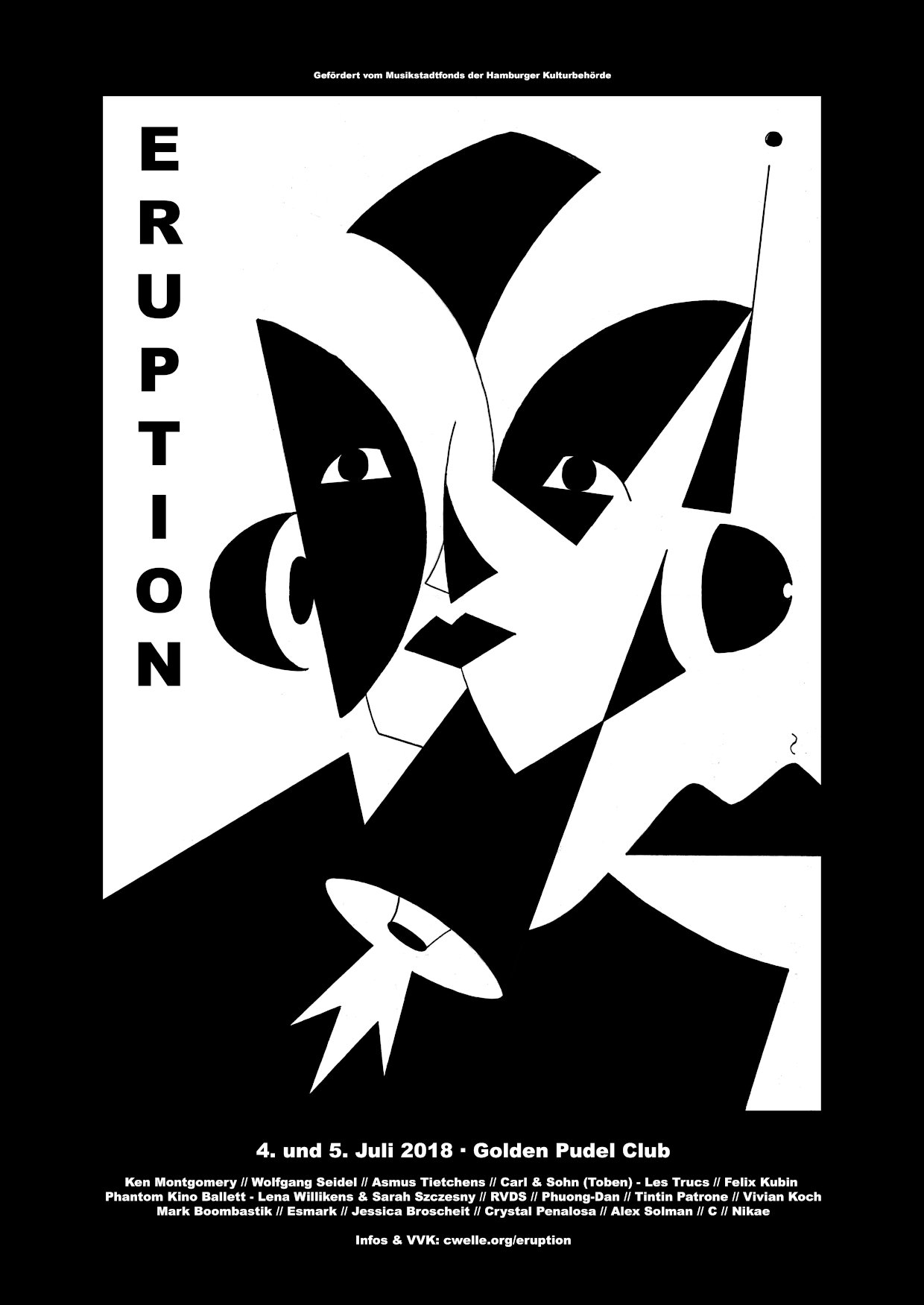 4. / 5. JULY 2018
Golden Pudel Club
A two-day happening freely based on Conrad Schnitzler.
Schnitzler? Schnitzler!
The self-proclaimed "Intermedialist" and pioneer of electronic avant-garde music worked on a marathon performance practice in the early years of his artistic career: in his short-lived but legendary Zodiac Free Arts Lab in Berlin in the late Sixties, he led his audience into a whirlwind of sensory experiences: Concerts, installations, videos, and performances interacted with each other and turned into events that still conjure a sparkle in the eyes of their visitors today.
Conrad Schnitzler (1937-2011) called himself an "Intermedialist", for he often expressed himself as a musician, as a composer, and as a video and concept artist at the same time, maybe also as a poet, never as an universal genius, but he surely was a great philosopher. He is regarded as one of the most important pionieers of electronic avant-garde music.
Transcending genres, he has influenced the work of numerous musicians and artists all over the world: As a founding member of the influential Kraut bands Tangerine Dream and Kluster, as a co-founder of the legendary Zodiac Free Arts Lab in Berlin, and with his solo works as well as with his innumerable collaborations.
For ERUPTION the Golden Pudel Club will be transformed into a multiphonic space, based on Ken Montgomery's New York Sound-Art Gallery Generator. A space that will be changed into new states continuously, for two days and two nights. Besides concerts, a pop-up tape store, video projections, Beschnitzlerungen etc., the multi-channel Schnitzler tapes, presented by Montgomery, form the heart of Eruption. These sound-trips are being remixed several times during the festival and can be consumed by the public while walking, sitting, or lying down – in the dark, or in the light.
>>>> http://cwelle.org/eruption/ <<<<<