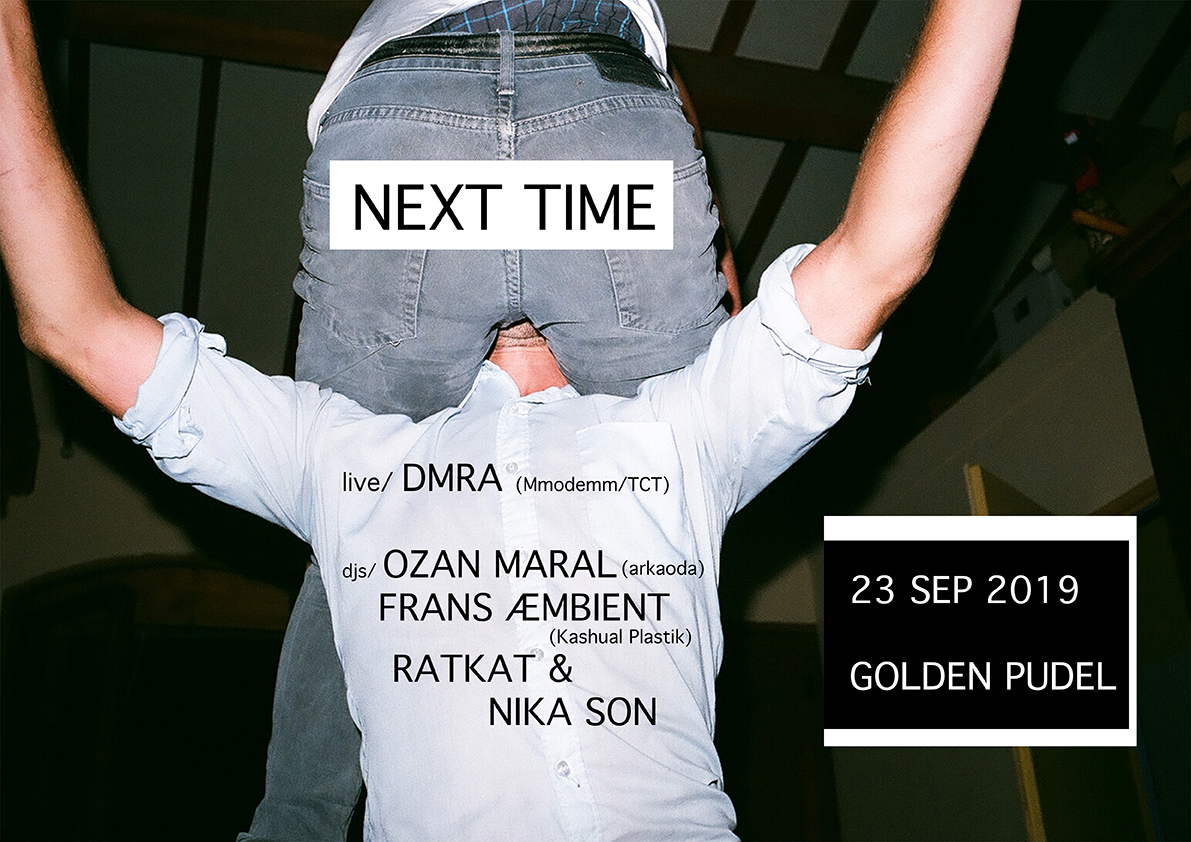 live/
DMRA (Lyon, Mmodemm/TCT)
djs/
Ozan Maral (Arkaoda/Deform)
Frans Æmbient (Kashual Plastik/ Arkaoda)
Ratkat & Nika Son
DMRA (Danse Musique Rhone-Alpes) is a radical music solo project, bringing together an organic conception of dance music along with shrewd beats and dirty hiss.
An 8 tracks cassette recorder is talking with a drum machine, a sequencer and a DIY analog synth, all surrounded by some live percussions. Textures are created live with the analog tape medium. DMRA is also part of Deux Boules Vanille and Salsa and runs the tape music label Transcachettetapes.
https://soundcloud.com/danse-musique-rhone-alpes
https://mmodemm.bandcamp.com/album/alerte-walibi-ep-mdm-2
Ozan Maral
After running one of the oldest record shops in Istanbul, Deform Music, and booking for arkaoda Istanbul, he is now based in Berlin and currently partner and promoter at arkaoda Berlin club. He plays a wide variety of music styles from cosmic synth oddities to industrial waves, disco and beyond.
https://soundcloud.com/ozanmaral
Frans Æmbient
is the founder of the excellent label Kashual Plastik, he curates the monthly music show Plastik Universe on cashmere radio and is booker and resident at arkaoda Berlin. With his label he is building a catalogue of exciting and diverse records by artists like Georgia, Andy Rantzen or Group A. All releases come with a lot of attention and care for the artwork.
https://soundcloud.com/kashual-plastik